a nonprofit for nonprofits
a nonprofit for nonprofits
a nonprofit for nonprofits
a nonprofit for nonprofits
a nonprofit for nonprofits
a nonprofit for nonprofits
a nonprofit for nonprofits
a nonprofit for nonprofits
You got into the nonprofit world to make a difference, not to spend your time dealing with legal work. When you're in need of a nonprofit attorney, Charitable Allies is here to be your partner in navigating the murky waters of nonprofit compliance.
Whether you're starting a nonprofit, reorganizing, or need help with unexpected litigation, our attorneys can provide the guidance you need.
What Stage Is Your Nonprofit In?
Our nonprofit lawyers provide legal advice and assist nonprofits through all kinds of legal challenges and setbacks. Whether your church needs to update its bylaws or your animal shelter is looking to merge with another organization, we're here to help you see it through.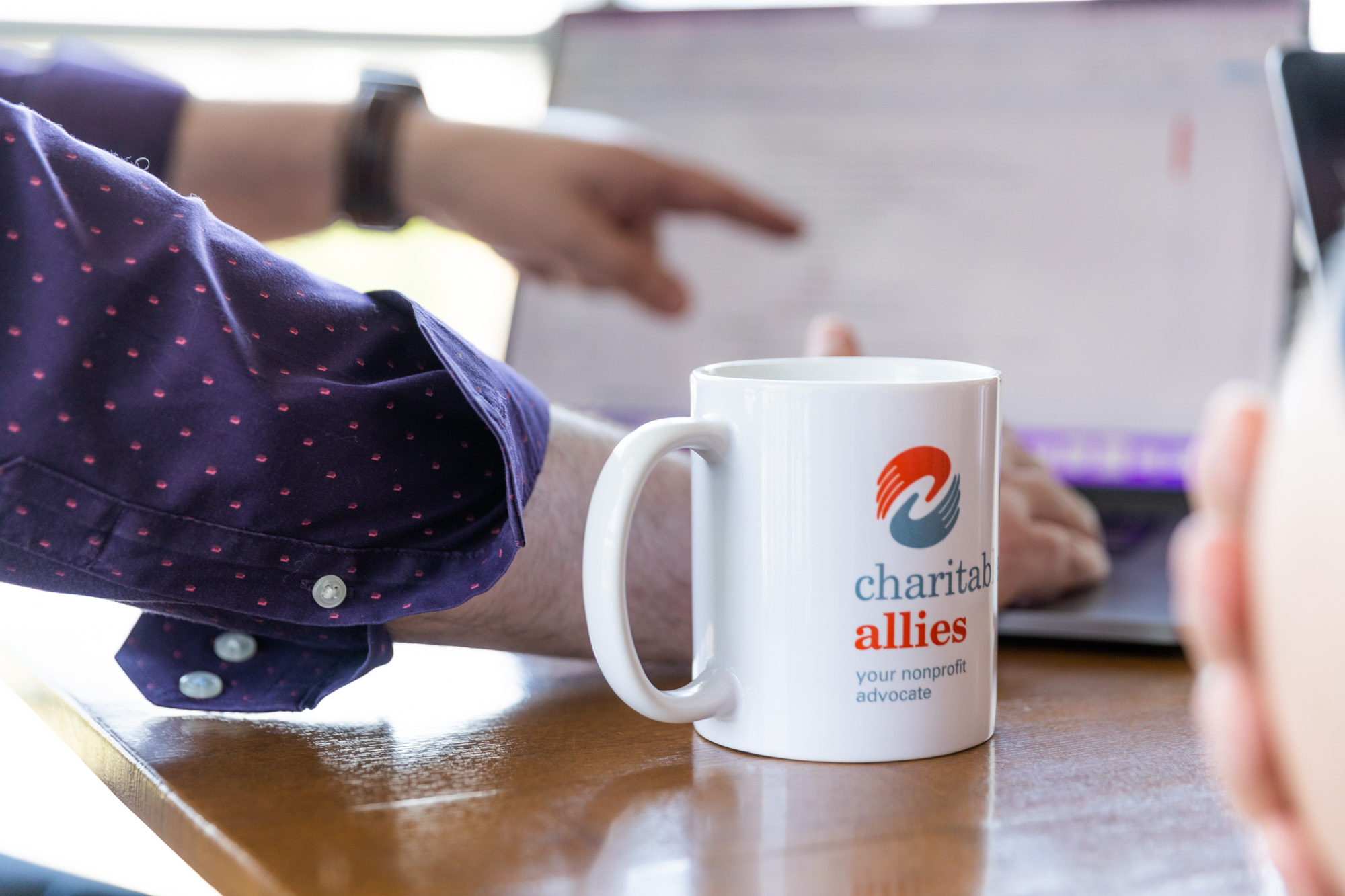 It all starts with a conversation
Ready to get started? Schedule a consult with a member of our team!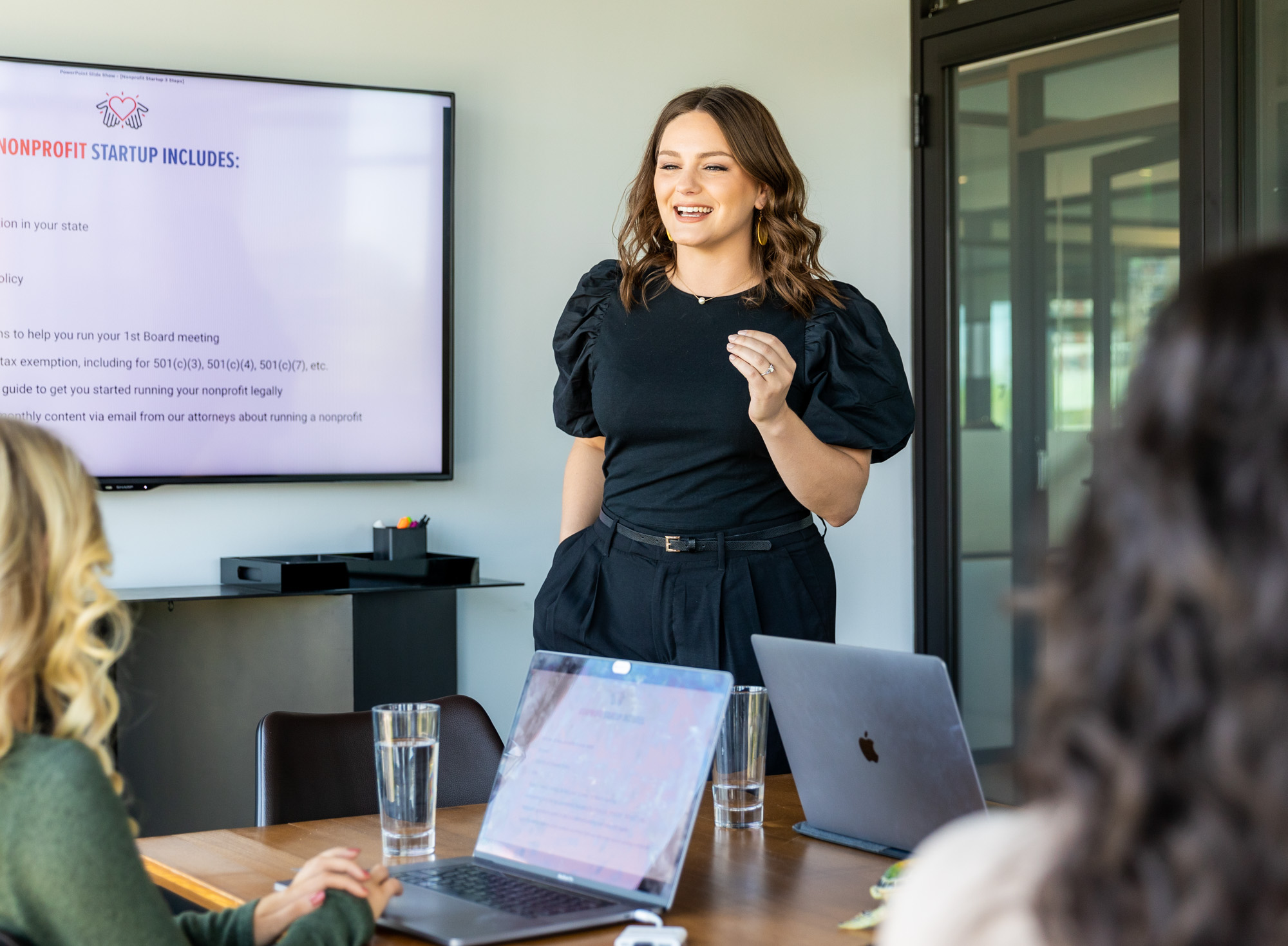 How a Nonprofit Lawyer Can Help
Nonprofit work includes a myriad of legal requirements and complexities. Your organization deserves an advocate in navigating those realities.
Affordable Fees
We offer our services at "low-bono" rates (below half fair market value) because nonprofits and charities deserve guidance they can afford.
Mission-Focused Care
We're a nonprofit that serves nonprofits—we understand the unique challenges facing nonprofit organizations today.
Comprehensive Legal Services
Whether you're a startup or a seasoned organization navigating the unexpected, our attorneys can provide the guidance you need.
Looking for a nonprofit lawyer near you? Look no further!
Schedule a consultation today. Our legal team serves nonprofits nationwide.
Charitable Allies , I can't thank you enough for the amazing work you've done on this case
 Despite the challenges, you stayed the course to ensure that my case was not only handled with nothing short of shrewd strategy and dignity but gave me hope during a very difficult time of my life. Mimi and Katie, two top-notch attorneys, did an amazing job!! Had it not been for them, I don't know where I would be. I'm so grateful that you were able to help me get back control of my nonprofit and pave the way for a campaign that I know will help us have an even greater impact.
We are so glad that we were referred to CA.
 Quentin was amazing to work with and incredibly kind. He helped answer our questions and never made of us feel uncertain about what we were doing. Victoria was helpful and friendly and made logistics easy. Would highly recommend to anyone looking to start or manage a non-profit!
Charitable Allies has been extremely helpful in setting up my nonprofit.
I worked specifically with Robert Miller who was excellent at providing beneficial advice, answering all of my questions, and responding in a timely manner. And the fact that CA serves only the nonprofit community and is itself a nonprofit is meaningful and admirable. Thank you, Charitable Allies for being my strong ally throughout this process!
They're fast, responsive, and effective.
Charitable Allies has streamlined the chaotic process of electoral and legislative compliance in 50 different states into an easy to manage process for us. They've helped our organization reach new levels of effectiveness by dealing with the legal burden that would otherwise slow issue advocacy organizations to a crawl.
Charitable Allies made the process for becoming a not for profit headache free.
 From the first encounter with Victoria to finishing the project with Quentin. Everyone was friendly and responsive. Would recommend them to anyone that is starting a not for profit.
Interested in making a difference in the nonprofit sector?
When nonprofits have the right resources, communities thrive, and the world is a better place. At Charitable Allies, we're a lean, dedicated group that works hard but still knows how to have fun. If you're interested in joining our growing team, check out our career opportunities!
Nonprofit Educational Resources